Founder & Cancer Survivor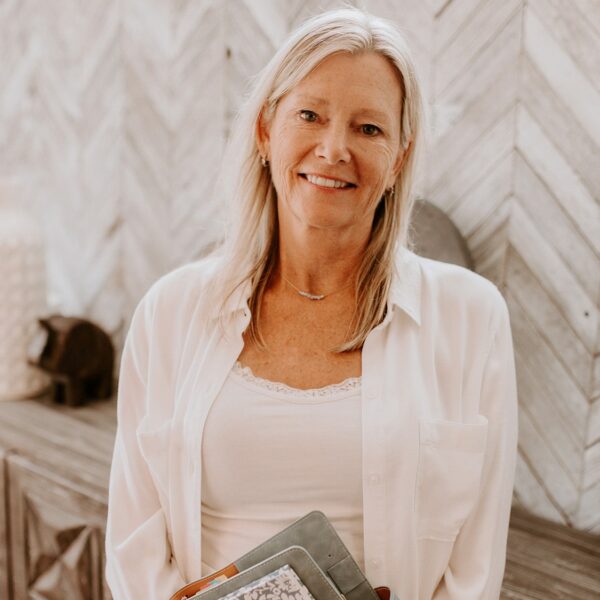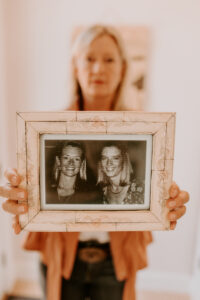 Six months pregnant with my first child, I spoke at my very dearest friend's memorial service. It wasn't what I had envisioned at all during what most people describe as the most abundant and happiest time of my life. We were supposed to be planning a baby shower, she was supposed to be helping me navigate through motherhood and we were supposed to be growing our families together. This wasn't the plan. She had been battling breast cancer for years. It was an awful journey and It still is and has stirred a fire in my belly and a conviction to never let the disease interfere with my life again.

I've always been very healthy. I eat well and, living in Colorado, I love the outdoors and get plenty of exercise and rest and truly was living the Colorado dream. There was no history of breast cancer in my family but, to be safe, I convinced my primary care physician to order me a baseline mammogram right away. I was 37 years old. The result – dense breasts but no sign of cancer! Relief!! I can now shelve my unwarranted fears and try to begin moving past this stage in my life.
Then in 2005, about 6 years later I was diagnosed with a brain tumor and underwent my very first surgery ever. My husband Cork and I were raising two baby girls; Sadie 6, and Samantha, 3. There was nothing in this world that was going to take me from them. Thankfully, the tumor was benign but the experience was terribly frightening.
As life returned to normal I was sure I had dodged a bullet and paid my dues. I was back to work as an account executive at Boulder Magazine, enjoying yoga again, riding my horse, and playing in the mountains. Life was good and my most recent breast mammogram had just come back clean. Until February of 2008.
Just three short years later and to my utter and absolute astonishment, I too was waging war on breast cancer. Overnight I became inundated with complex information to process, cancer terminology to learn, decisions to make, schedules to juggle, medications to track, a family to comfort and an emotional roller coaster to ride. Needless to say, that fire in my belly was reignited.
I had no choice but to create some type of order out of the chaos and a way to keep track of the endless information, appointments, and cancer treatment options that came my way. I was determined to be educated and prepared for the decisions, the procedures, and the emotions I was facing daily. Interestingly, the more organized I became, the more in control I felt and that control gave me the strength and confidence to persevere.
Surprisingly, I stumbled upon a new mission in life: the need to share my cancer support tool with fellow cancer patients in order to help them navigate their cancer journey with dignity, support, and inspiration from someone who has already been there. And the Planner has become a playbook and navigation tool over time and a great comfort to many. It's now one of the best gifts for cancer patients available. Patients appreciate the support and send me comments like this one over and over again which makes it all worthwhile, "Cancer is so scary and I was so grateful to have something with me to hold on to at all times."
Designing Ready for Recovery™ became an important part of my own therapy. The Cancer Treatment Playbook is a comprehensive tool to help cancer patients and their caregivers from initial diagnosis through recovery, no matter what their treatment plan is. There is a specific place for tracking everything from diagnosis to pathology to side effects, questions, and notes. Ready for Recovery Cancer Planner organize patients, enhance caregiver communication and support a patient's preparation for each medical appointment. They inspire, guide, create community, lessen isolation and give survivors hints on how to create an even better daily life for themselves after cancer.
I live with my husband, Corky Grimm, owner of 
Green Mountain Sports
, in Golden, Colorado and we have our two daughters, Sadie and Samantha, and several four-legged friends. Life has been challenging, but who knew breast cancer would be a blessing? Fourteen years later, I am cancer free and I'm pursuing my passion to help newly diagnosed cancer patients across the country. And, most importantly, I am feeding my soul in a way that I never have before. Life is good!