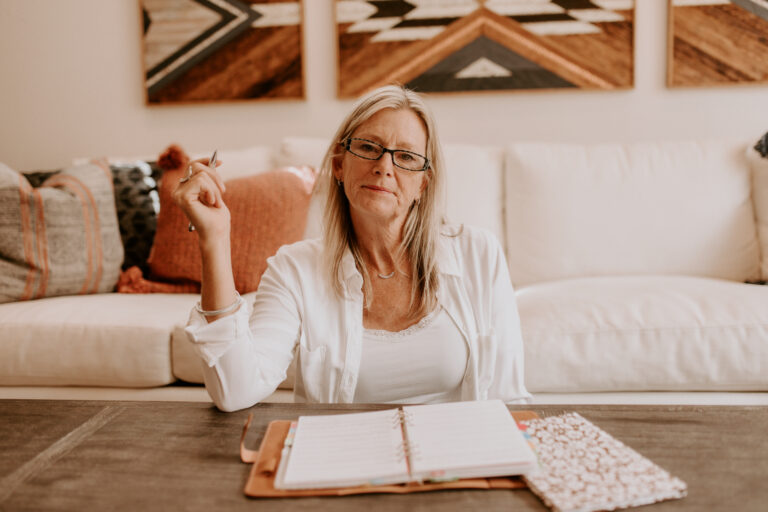 Advocacy & Cancer
American Cancer Society
Dedicated to helping those facing cancer. Supports research, patient services, early detection, treatment and education.
American Society of Clinical Oncology
American professional organization for physicians who treat cancer.
BreastCancer.Org
Breast cancer information from a nonprofit organization.
Center For Restorative Breast Surgery
A dedicated resource for women seeking the most advanced methods of breast reconstruction.
Just Diagnosed – Breast Cancer
Written by Arlene Karole and based on her personal experiences. In Just Diagnosed, Karole helps readers grapple with this most intimate disease. With her book as a guide, you will face this news with great friends―even "breast friends"―courage, and fearlessness, knowing you do have choices, you are in control and most of all, you are not alone.
Susan G . Komen Foundation
Foundation dedicated to education and research about the causes of breast cancer, breast cancer treatment, and the search for a cure for breast cancer.
Lance Armstrong Foundation (Livestrong)
Foundation serving people affected by cancer and empowering them to take action against the world's leading cause of death.
Living Beyond Breast Cancer
Living Beyond Breast Cancer empowers all women affected by breast cancer to live as long as possible with the best quality of life.
National Breast Cancer Coalition
As a network of hundreds of groups and tens of thousands of individuals, NBCC speaks for women.  We're not afraid to rock the boat. We believe scientists must get the funding they need for meaningful breast cancer research. We believe everyone must have access to quality care. We believe trained, educated advocates must have a voice everywhere breast cancer decisions are made. And we believe with Breast Cancer Deadline 2020® we can end breast cancer by January 1, 2020.
National Cancer Institute
Accurate, up-to-date, comprehensive cancer information from the U.S. government's principal agency for cancer research.
Patient Advocate Foundation
Providing effective mediation and arbitration services to patients to remove obstacles to healthcare including medical debt crisis, insurance access issues and employment issues for patients with chronic, debilitating and life-threatening illnesses.
Bras & Prosthesis
Imaginis
Imaginis is an independent, award-winning, comprehensive resource for information on women's health and wellness.
Lucy's International
We provide high quality silicone breast forms, breast enhancers, bras and accessories.
Nu Life Medical
NuLife Medical, known for its extensive medical and comfort aid product lines, is a virtual 'supermarket' of medical goods and aids to daily living.
Pampered Passions Fine Lingerie
Nurturing the female spirit, Pampered Passions has long been known for their extensive work with pre and post mastectomy patients. They work very closely with doctors and patients to insure they receive the proper prostheses and garments to make them comfortable and assist in their healing.
Cancer Blogs & Support Networks
Caring Bridge
Connect on CaringBridge with a personalized patient website. Let CaringBridge make each health journey easier by providing private, online journals.
My Life Line.org
MyLifeLine.org is a 501(c)(3) nonprofit organization that encourages cancer patients and caregivers to create free, customized websites. Our mission is to empower patients to build an online support community of family and friends to foster connection, inspiration, and healing.
There with Care
Since December of 2005, There With Care has provided support to hundreds of families being treated at hospitals and medical facilities across Colorado and California. Through the kindness of volunteers, generosity of business owners and the philanthropy of donors, we have been able to ease many of the burdens of children and families facing critical illness.
Support for Cancer Caregivers & Children
Kids Konnected
Provides friendship, understanding, education, and support for the children who have a parent with cancer, or have lost a parent to cancer.
Mothers Supporting Daughters
Helping mothers who have daughters battling breast cancer.
National Family Caregivers Associates
Caregiving advocacy organization with tips and statistics on caregiving in America.
Complementary Therapies for Cancer Treatment
Living Foods Institute
Training center in Atlanta, Georgia. Internal body cleansing, living foods, holistic health education, based on the teaching of Dr. Ann Wigmore.
Memorial Sloan Kettering Cancer Center
Memorial Sloan–Kettering Cancer Center (MSKCC) is a cancer treatment and research institution founded in 1884 as the New York Cancer Hospital.
National Center for Alternative and Complementary Medicine
The National Center for Complementary and Alternative Medicine (NCCAM) is the Federal Government's lead agency for scientific research on complementary and alternative medicine (CAM). We are 1 of the 27 institutes and centers that make up the National Institutes of Health (NIH) within the U.S. Department of Health and Human Services.
National Lymphedema Network
The National Lymphedema Network (NLN) is an internationally recognized non-profit organization founded in 1988 to provide education and guidance to lymphedema patients, health care professionals and the general public by disseminating information on management of primary/secondary lymphedema and related disorders, and education in risk reduction practices for all individuals at risk for or affected by lymphedema.
Insurance & Drug Assistance
Co-Pay Relief Program
Patient Advocate Foundation's Co-Pay Relief (CPR) program provides co-payment assistance to insured Americans who financially and medically qualify.
Benefits CheckUp
BenefitsCheckUp helps you find benefit programs that can help pay for medications, health care, food, utilities and more. All from a reliable and trusted source.
National Coalition for Cancer Survivorship
NCCS advocates for quality cancer care for all people touched by cancer and provides tools that empower people to advocate for themselves.
National Committee for Qualified Assurance
NCQA is a non-profit organization dedicated to improving health care quality.
Partnership for Prescription Assistance
The Partnership for Prescription Assistance has information on hundreds of prescription drug programs for those without prescription insurance coverage.Wigs & Scarfs
ACS -Tender Loving Care
Beautiful, Affordable Wigs From Your American Cancer Society
Babushkah
Handmade reversible headscarves and bandannas made with 100% Polar Fleece. A unique accessory and a warm alternative to hats.
Bald Is Beautiful
Cancer survivor, Sharon Blynn, diligently works to expand the notion of beauty and femininity, helping dispel the stigma that is associated with hair loss due to chemo, alopecia, or other hair loss conditions. She uses the fashion & beauty industry to spread the powerful and compelling statement that Bald is Beautiful.
Locks of Love
Helps disadvantaged children suffering from medical hair loss.
Look Good Feel Better
Dedicated to improving the self-esteem and quality of life of people undergoing treatment for cancer. It is our aim to improve self-image through complimentary self-help beauty sessions.